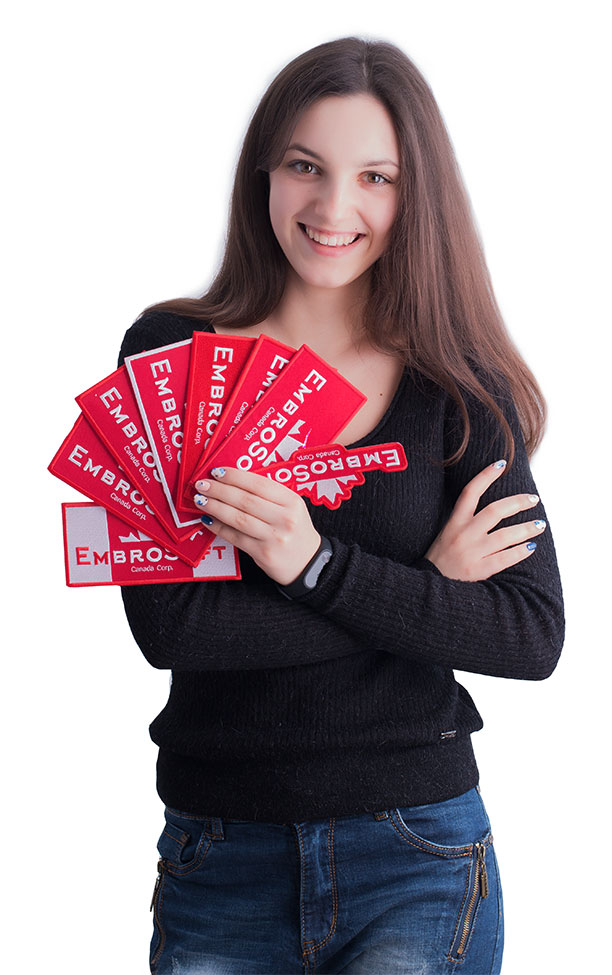 A patch is a piece of fabric with an image transferred to it. A patch can be embroidered, woven or printed, etc.
EmbroSoft produces embroidered patches.
Advantages of embroidered patches:
Embroidered patches are more durable than printed patches. They do not fade, neither lose color after being washed or used.
Life of a patch is very often longer than the life of clothes, to which it is sewn.  Embroidered patches look more presentable, three-dimensional and more expensive than woven patches. Besides, we can make embroidered patches in large volume or as little as one piece. Nobody wants to make one or ten woven patches for you.
A patch can be round, oval, square or any other shape. The patch can have different backings (Sew On, Iron on, Velcro) and different types of borders (Hot cut, Overstitch or Merrowed).
EmbroSoft gives many options for patches manufacturing.